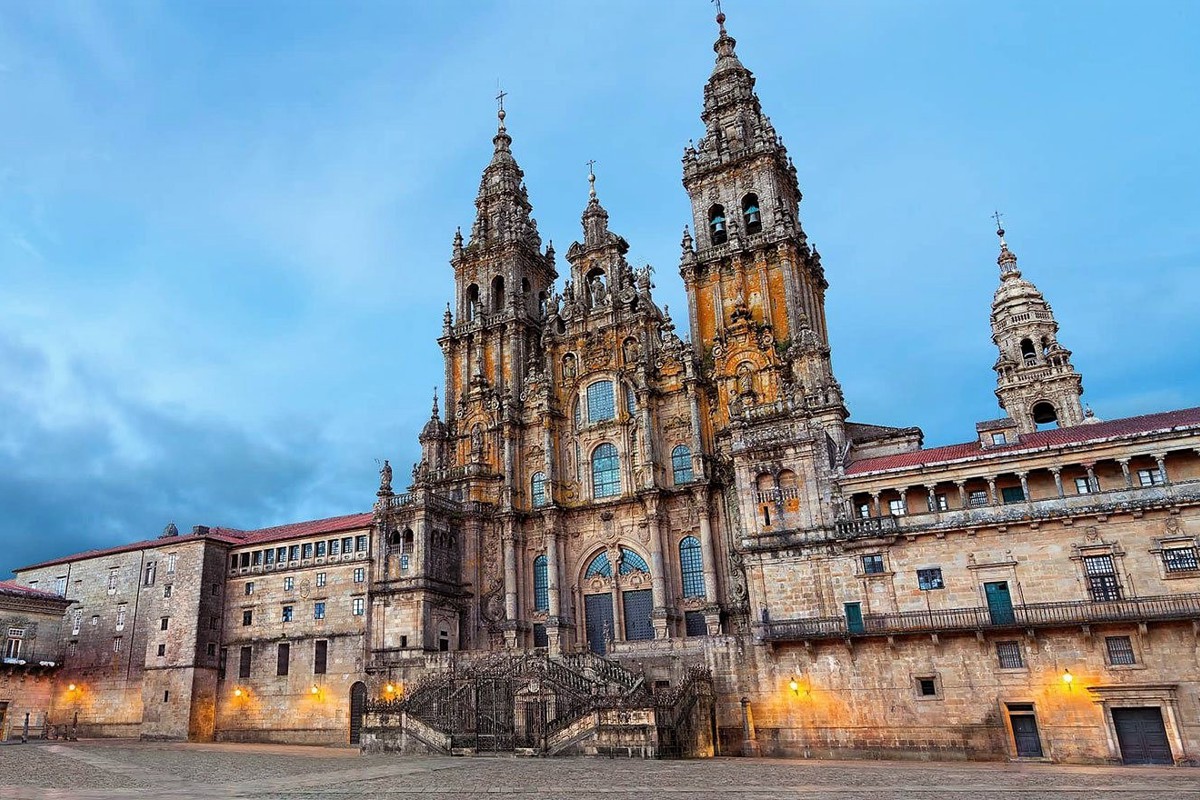 04 Oct

El Camino: The Way to Santiago
..I, from Santiago, call to you, old Europe, a cry full of love: find yourself again. Be yourself. Discover your origins. Arouse your roots. You can still be the lighthouse of civilization and the stimulus of progress for the world. All the other Continents look to you and await the same answer that Santiago gave to Christ".

John Paul II, during his pilgrimage to Santiago de Compostela on the 9th of November of 1982, Holy Year
Dear friends,
We could not find a better way to present us back again in these uncertain times of COVID than with the above words of  John Paul II on his visit to Santiago de Compostela during the Xacobeo- Holy Year.
With strong hope and faith in the coming future, we are just a few months before another Holy Year in Santiago de Compostela will start next 2021.
Right after the  COVID lockdown, the first thing we did was our Camino de Santiago, where we were walking 6  during 5 days / 6 nights the last 100+ kilometers to Santiago de Compostela.
It was very strange as we were the first pilgrims walking and we felt strange walking through mountains and hills. Spain was reopening and we also met very few  Europeans as well. It was incredible!
We are back to work and travel planning for next year, but it is still October and the virus is still moving around and hitting strong,  airports are under quarantine conditions, and flying internationally is not a priority.
We will suggest visiting our new  HPS Pilgrimage web site that was launched during the first COVID hit,  with lots of ideas for your future pilgrimage to Spain or Portugal, especially if you will travel with your parish or community.  holyplacesinspain.com
If you will travel by yourself or with your family to doing the Camino de Santiago, let us know. You can learn more about visiting   olespaintours.com/camino-de-santiago
Hoping that you will find our web site informative and you can contact us in the future. THE CAMINO OF SANTIAGO
We are moving forward!
Wishing you all the best.
Josu Camacho